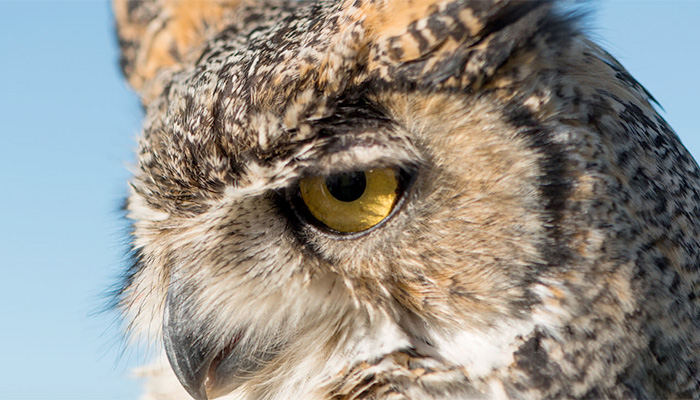 Raptor Info
Species
Great Horned Owl (Bubo virginianus)
Hatch Date: Early 2002
Sex: Female
Reason Non-Releasable: Left wing injury from a vehicle collision
Species Weight Range: 2.0-5.5 lbs (910-2500 g))
Joined TRC Team: 2002
Favorite Enrichment: Misting with the hose on hot days
Fun Fact: Great Horned Owls are exceptional hunters and have been found hunting other raptors including other owls.
Owly is Teton Raptor Center's first Avian Ambassador. She was injured by a vehicle strike in Wilson, WY when she was just learning how to be an independent owl. She was cared for by Roger Smith and Maragaret Creel in their own home, temporarily living in an ICU set up in a spare bathroom. When Roger and Margaret determined she was not able to fly well enough for release, they applied to keep her as the first education bird. In her lifetime, we estimate that Owly has educated over 150,000 people!