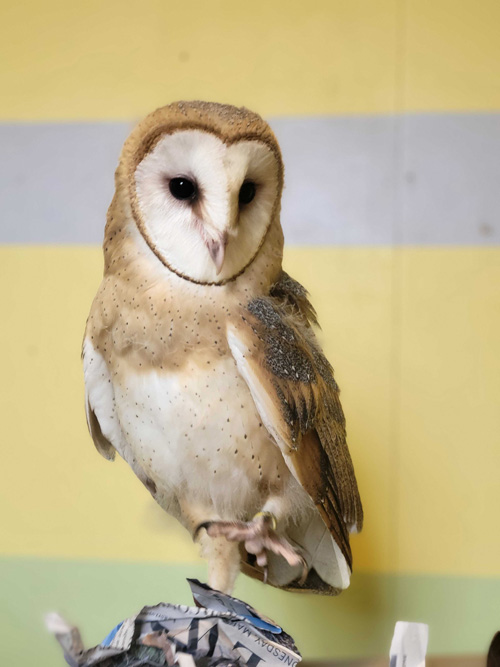 Raptor Info
Species
Barn Owl (Tyto alba)
Hatch Date: March 2023
Gender: Male
Reason Non-Releasable: Conservation-bred for Education
Species Weight Range: 0.9-1.5 lbs (400-700 g)
Joined TRC Team: April 2023
Favorite Enrichment: Newspaper balls
Fun Fact: Barn Owls have evolved to have a comb-like structure on one talon on each foot. They use this comb to keep their feathers in great shape.
Cosmo hatched in the conservation program at the World Bird Sanctuary in 2023 and was raised to be an education ambassador. Cosmo joined the team at a pivotal time for Barn Owl conservation as they are on the decline in many areas due to habitat loss, vehicle collisions, rodenticide poisoning, and other threats.