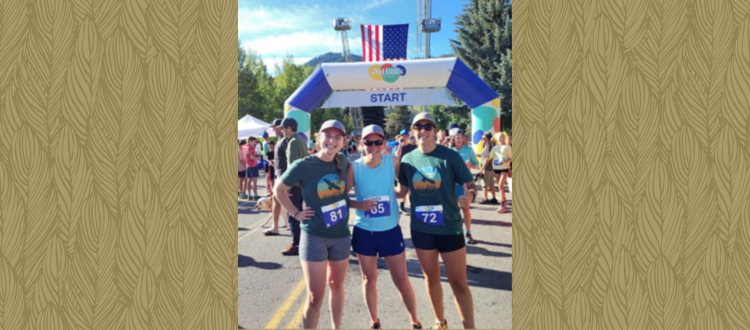 Rally and Run for the Birds
We've rallied and we ran…now the only thing left is to GIVE. Last Thursday, TRC's staff, board, and volunteers raised spirits to raise funds during our 4th annual "Raptor Rally" along Highway 22 in front of Teton Raptor Center. We gathered in costume with signs and a huge amount of community spirit to make the morning and evening commutes more fun and to remind folks about the great opportunity to support the birds through Old Bill's Fun Run. On Saturday, there were more costumes, raptor-themed activities, and birds at our booth, along with an enthusiastic team of runners and walkers sharing their love for TRC. Every year, gifts from Old Bill's provide critical support for our Avian Ambassadors, rehabilitation clinic, and conservation research. Even if you missed the rally and the race, there's still time to give up until 5 p.m. on Friday, September 15th. With the matching funds that Old Bill's generates, your gift can have even more impact. Here are a few ways that your Old Bill's gift can help the birds:
$10 pays for an eagle patient's food for a day
$40 pays for Owly the Great Horned Owl's food for a week
$50 pays for the medications and supplements for one eagle patient
$200 pays for surgery for one rehab patient
$250 will feed Gus the Golden Eagle for a month
$395 sponsors a classroom program
$700 buys a roll of turf for bird perches
$1,400 buys a new microscope for the clinic
$2,000 buys arts and crafts supplies for the year
$4,000 enables us to put a transmitter on a rehab patient
Thanks to everyone who joined us at Old Bill's Fun Run. Please consider a gift through Old Bill's this week and help us meet our BIG goal!