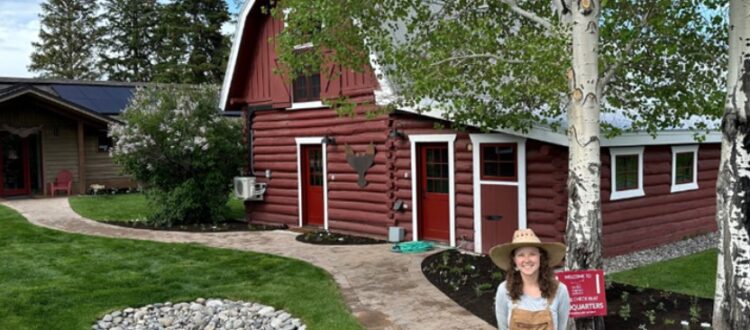 Preserving Biodiversity in Native Plant Garden
On June 26, after dodging an uncharacteristically late frost, staff and volunteers installed a variety of native plants in the flowerbeds surrounding our Headquarters and Conservation Barn buildings. This native plant garden was made possible by a generous grant from the Teton Conservation District.
Phoebe Coburn, TRC board member and Wilson native, spent countless volunteer hours planning irrigation and compost quantities, and researching and sourcing over 470 native plant seedlings, carefully chosen from Piney Island Native Plants in Sheridan, Wyoming.
In our garden, you'll discover over 20 thoughtfully selected (and labeled!) native plant species, showcasing the beauty and diversity of our surroundings. We are looking forward to watching the plants grow and flourish on campus this summer, while conserving water and attracting pollinators. We also hope the garden can inspire and educate visitors on the possibilities and benefits of native landscaping. We extend heartfelt gratitude to the Teton Conservation District for their invaluable support in bringing this project to life as well as the numerous volunteers who contributed to the installation.