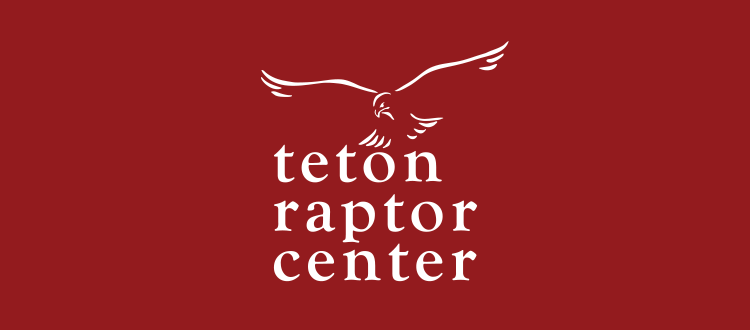 Teton Raptor Center Opens Workforce Housing Units
Onsite Housing Provides Opportunities for the Next Generation of Avian Conservationists
Wilson, Wyoming – Two Teton Raptor Center employees recently moved into Teton Raptor Center's newly constructed employee housing units at their campus at the Hardeman Barns and Meadows property in Wilson, WY. As part of Teton Raptor Center's site improvement work to create a permanent home for the organization and its work to advance raptor conservation, two 850 square ft. housing units, with a total of four bedrooms were created. The two units qualify as permanently deed restricted workforce rental housing with the joint Jackson/Teton County Affordable Housing Department and will house up to four staff members at full occupancy. The first residents to occupy the housing will work as a field research technician and as conservation interns with the organization beginning this spring.
Amy McCarthy, Teton Raptor Center Executive Director stated, "Without the creation of these units, it would be extremely difficult for us to employ these new members of our team. Having onsite housing is a game-changer for us in recruiting and retaining team members who are committed to avian conservation in our valley."
The housing units were designed with sustainability features and constructed with high performance materials to be extremely energy efficient. Due to the building orientation and roof configuration, Teton Raptor Center installed two roof-mounted solar photovoltaic units to offset campus energy consumption.
"Teton Raptor Center operates 365 days a year to help keep wild birds wild. Our team has to be responsive to the needs of the birds in our ecosystem, this requires work at all times, and in all seasons. In addition to providing affordable and efficient housing, having committed staff reside on our property will allow us to assist an injured bird or care for a resident raptor outside of normal business hours," said McCarthy.
Teton Raptor Center will also open a newly built staff headquarters and administrative office later this spring, and has already begun work on the final phase of their site improvement project, to rehabilitate the historic Hardeman Barn on the property. The wind-proof gothic barn built in the early 1940s, is an icon of Wilson, Wyoming and will create year-round space for Teton Raptor Center to educate and inspire locals and visitors about raptor conservation. By having an area of the campus for public experience, the organization aims to share all that it is learning about birds of prey and ways that humans can help raptors thrive in the wild.
ABOUT TETON RAPTOR CENTER
Teton Raptor Center (TRC) advances raptor conservation through education, research, and rehabilitation. TRC is a 501c3 nonprofit organization of conservation biologists, educators, veterinarians, wildlife rehabilitators and volunteers, working together to keep wild birds wild. TRC is located at the historic Moseley/Hardeman Ranch in Jackson Hole, Wyoming. In 2021, TRC received amended USFWS and WGFD permits to start rehabilitating corvids, the family of birds that includes ravens, crows, magpies, and jays. If you find an injured raptor or corvid in the area, please call TRC at 307.203.2551, ext. 1.
For more information: 307.203.2551, www.tetonraptorcenter.org or follow them @tetonraptorcenter.