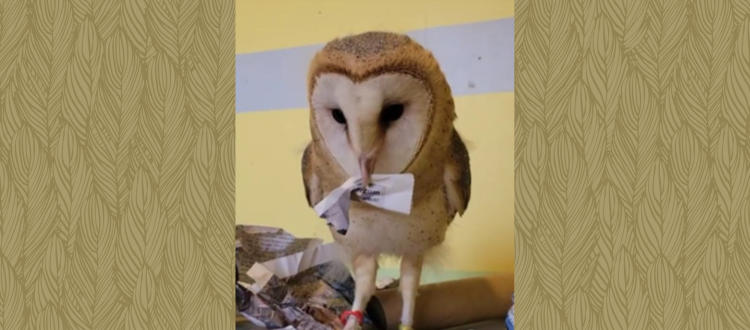 TRC Welcomes News Barn Owl Ambassador
Please join us in welcoming our newest avian ambassador, Cosmo! Cosmo joined our team from a conservation breeding program at the World Bird Sanctuary in St. Louis, Missouri. He was hatched to be an education ambassador for his species.
We named him Cosmo, short for the word Cosmopolitan, because Barn Owls can be found on every continent except Antarctica. Barn Owls are in decline across multiple states and vital for ecosystem health.
We are excited to have the opportunity to work with Cosmo to help inspire and educate the greater TRC community on the threats Barn Owls face in their ecosystems and how we can work together to protect them.