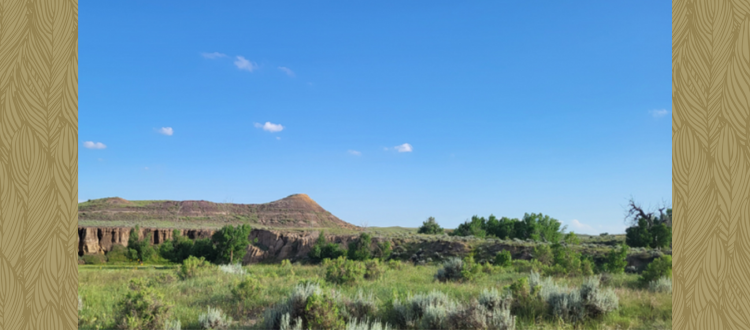 Research Team Travels to Thunder Basin
For years, our Research Team has been working in northeastern Wyoming to understand and conserve raptors like Ferruginous Hawks and Golden Eagles.
We are:
Investigating how raptor nesting trends are connected to prey populations following a widespread plague outbreak in prairie dogs
Assessing how effective nest protections are for safeguarding raptors
Experimenting to see if we can re-create lost eagle territories with artificial nesting structures
Using blood chemistry from wild raptors to help diagnosis illness and disease in injured raptors
Following hundreds of hours of low-level aerial flights across the Northwest Great Plains in northeast Wyoming this spring to document hundreds of nests, we returned at the end of June to continue our ongoing work. The research team, accompanied by TRC founder Roger Smith, checked nests located during the initial flight surveys to determine if young were successfully raised, banded a few chicks to gather blood samples, and assessed this year's prey populations.
Despite rough road conditions, we were able to gather samples from a few eaglets and conduct nearly 100 miles of nighttime spotlight surveys for a few nights from 10pm to 4am! While sometimes having to improvise (like using a generator to run the Abaxis blood chemistry analyzer in the field or downing more than a few shots of espresso to stay awake counting bunnies all night) the team returned tired but excited about gathering data for so many projects simultaneously. Being flexible and maximizing efficiencies in field work are what makes all TRC projects so successful!