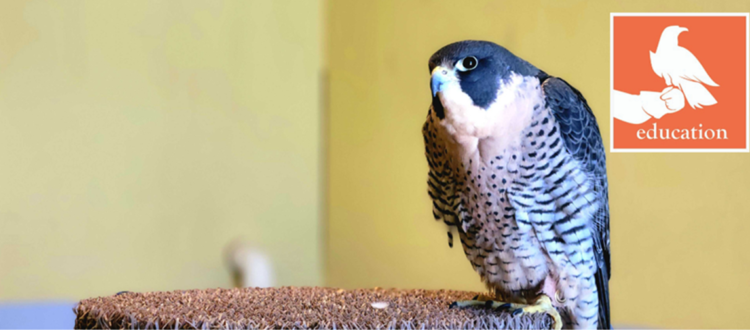 Extreme Makeover: Roost Edition
Extreme makeover continues within the Roost, the home of our Resident Raptors, with a redesign of Carson the Peregrine Falcon's enclosure. All hands were on deck as staff members, long-term volunteer Robert Oehman, board member Stew Harvey, and one of our founders Roger Smith all came together to create a better-fitting environment for our newest, feathered co-worker. The team has been designing and building new elements to provide a wider array of perching, including broader, flat perching along the walls and a high perch in the center of the enclosure. This revamp will help with Carson's continued progress in training by mimicking his natural perching of rocks and cliffsides. This will enhance enrichment by allowing expanded movement around the enclosure and providing him more access to a variety of surface types and heights while also opening up opportunities for natural behavior. A key future plan includes the addition of slate rock. This natural feature will bring forth the opportunity for Carson to feak. Feaking is an innate behavior that all raptors share in which the bird rubs its beak in an effort to clean and trim it, as the beak will continuously grow throughout it's life.
These designs were created with consultation and inspiration from other facilities with this species of raptor. It has been wonderful to have staff, board, and volunteers work together to create new ways to enrich the ambassadors and improve their welfare and we are excited for the finished product.